Lead SA Youth
Hero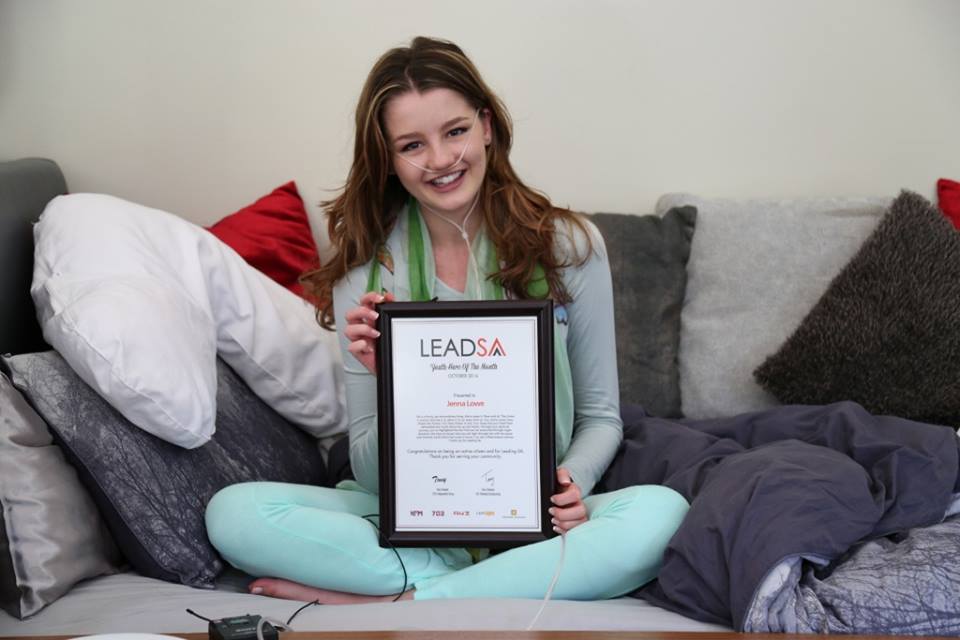 Jenna won many awards in her short life. Most revolved around excellence in academics, public speaking, debating and leadership.

In October 2014, by which time Jenna was so ill she was unable to leave the house, she was made Lead SA's Youth Hero of the Month in the Western Cape, owing to the incredible impact of her #GetMeTo21 campaign. The massive effect she'd had on people's lives and organ donation registration awareness had been recognised.

She was posthumously picked as Lead SA Youth Hero of the Year for the Western Cape in July 2015 and later awarded Lead SA Youth Hero of the Year nationally. This incredible award was so richly deserved. Stuart and I flew to Johannesburg to accept the award on Jenna's behalf. Our girl's bravery, courage and determination to make a difference – even in the face of terrible adversity – was fittingly recognised at the #Changemakers Conference.